Russian and Ukrainian women are really joyful, fascinating, appealing and family-oriented, they know how to capture the attention and make their man happy, they became so popular today that a lot of foreign men want to pick them up and try to do this in their country. So if you live in Toronto and wish to find your Slavic beauty for dating and marriage, we are ready to help you and propose several ideas about places and events where you could meet Russian and Ukrainian girls.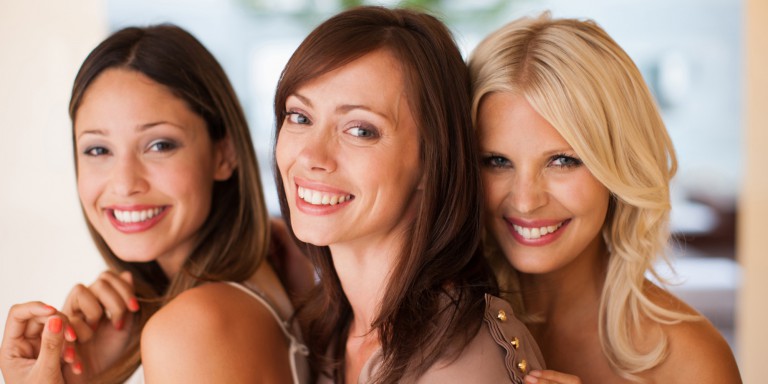 Let's try to think from which point to start your search?
First of all, Toronto is one of the most multicultural cities and over 10 % of all Ukrainians in Canada which constitutes around 31,175 Ukrainians in general, live here.
So basically you can meet Russian and Ukrainian girls going to their churches, restaurants, shops, Ukrainian-owned delis, bakeries, museums, heritage institutions, community halls and different cultural events, traditional fairs and parties organized in the city.
If you really wish to do that, we advise you to join the Toronto's Ukrainian Community, the Ukrainian Youth Association named Plast and Ukrainian Student's Club at the University of Toronto.
https://www.facebook.com/UkrTO/
https://www.plast.ca/toronto/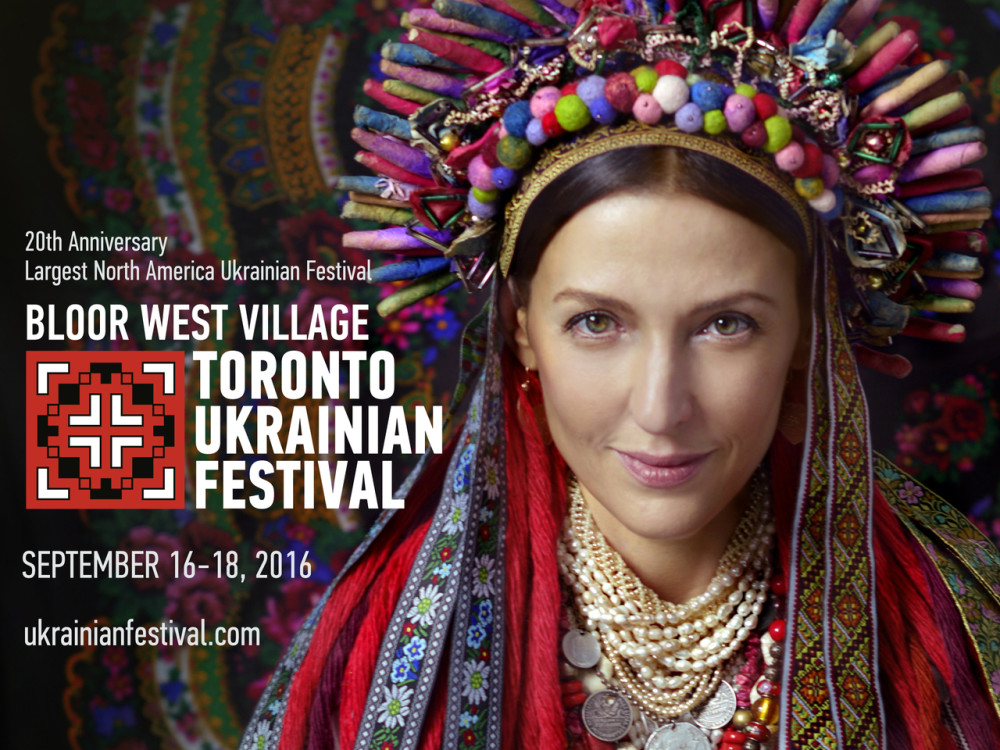 https://www.facebook.com/Plast-Toronto-135071499928751/
www.usctoronto.ca
https://www.facebook.com/uscuoft/
You could also follow the Ukrainian public venues here:
https://www.facebook.com/EventsUkrainianCommunity/ 
The most popular and amazing event in Toronto it's Ukrainian Festival. It takes place in the West Village and proposes a lot of activities, entertainments, stage shows with dancing, singing, degustation of Ukrainian food and beverages, artisan market, etc. So you will have a good opportunity to discover Ukrainian culture, its spirit and get acquaintance with beautiful ladies in canada or Ukrainian ladies who will be there for sure.
Location: Bloor St. West, Toronto, between Jane St. and Runnymede Rd.
http://www.ukrainianfestival.com/
Ukrainian and Russian food courts and restaurants
Schnitzel Hub
Location: 1415 Yonge Street Clair, Deer Park
Phone: 647-351-5558
schnitzelhub.com
https://www.facebook.com/SchnitzelHUB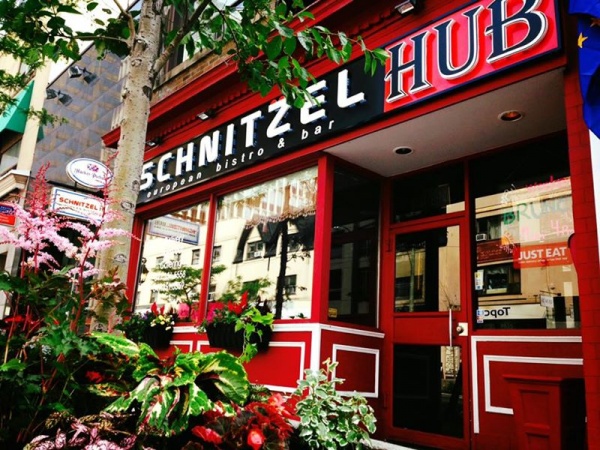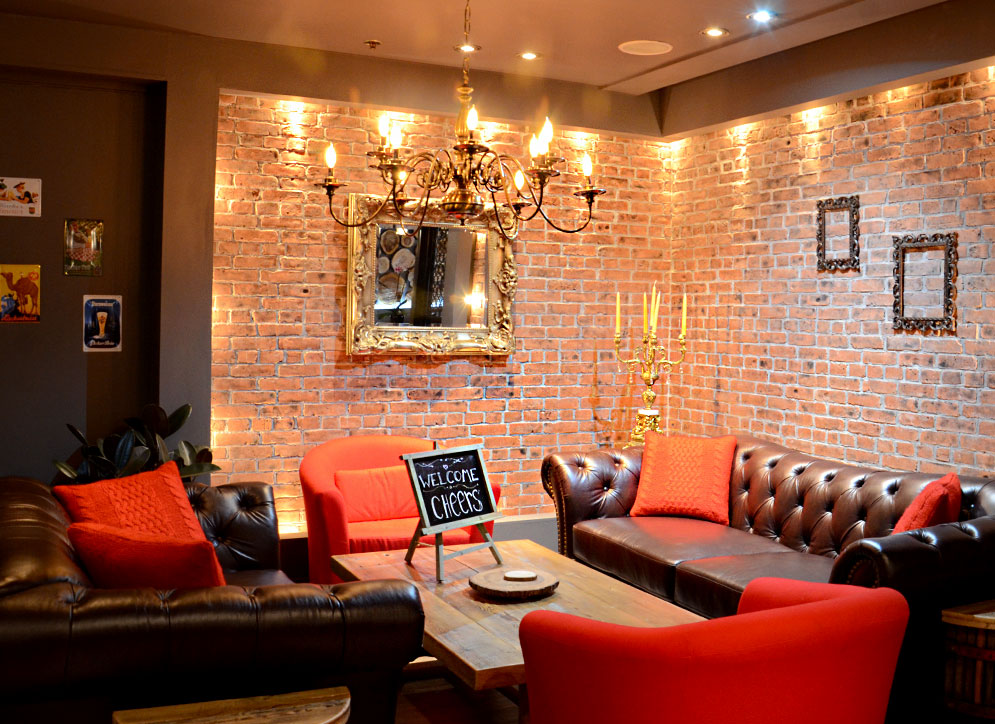 Melody Restaurant
Location: 1118 Centre Street, Vaughan
Phone: 905-707-8655
restaurant-melody.com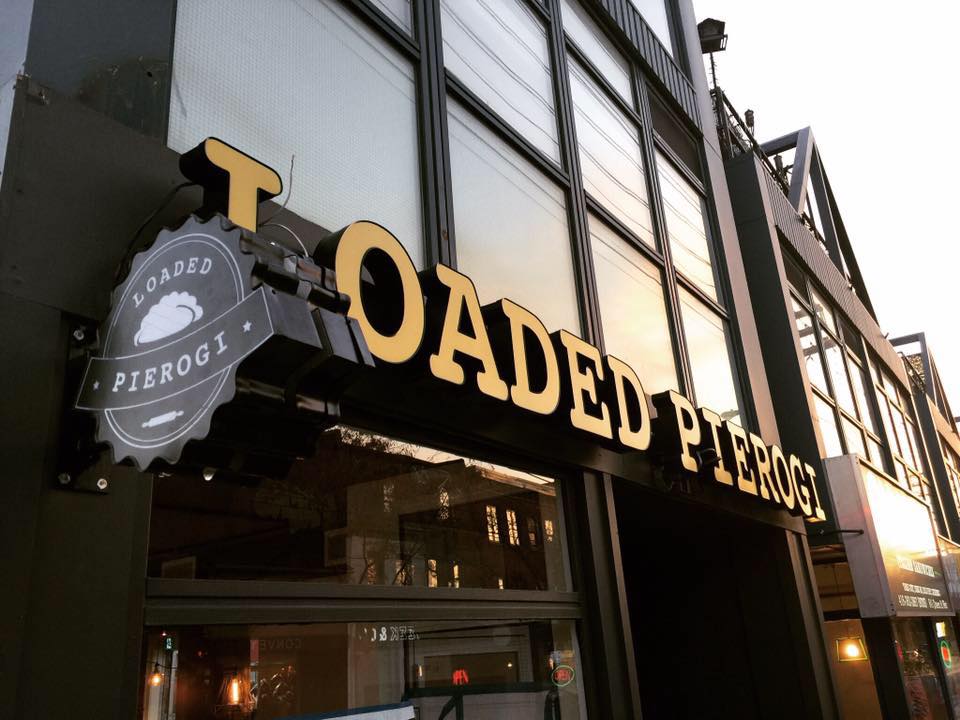 Loaded Pierogi 
Good restaurant and bar which offers traditional potato, a big choice of tasty pierogi, salads, cocktails and local craft beers.
Location: 839 Queen Street W
Phone: 647-352-5060
loadedpierogi.ca
https://www.facebook.com/loadedpierogi/
Baby Point Lounge 
Location: 343 Jane Street, Bloor-West Village
Phone: 416-767-2623
Crepes Club
Small restaurant of Ukrainian and Russian cuisine: borscht with garlic bread, pirogies, meat pancake and desserts are in the menu.
Location: 49 Baldwin Street
Phone: 647-352-1990
https://crepesclub.ca/
Drom Taberna 
Location: Alexandra Park, Queen Street West
Phone: 647-748-2099
dromtaberna.com
https://www.facebook.com/dromtaberna/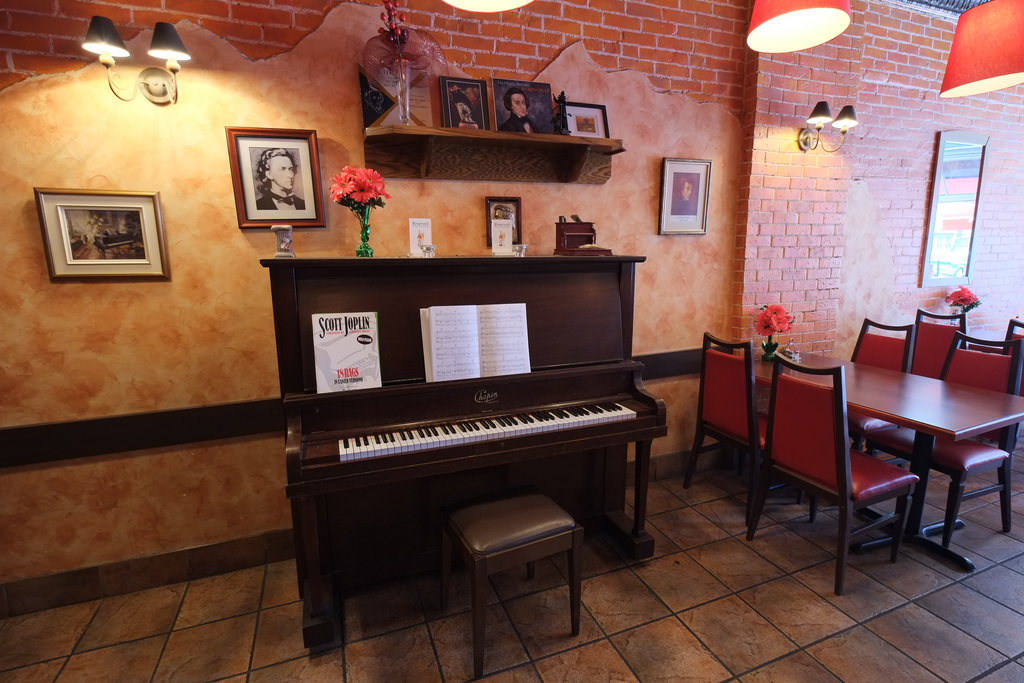 Chopin Restaurant 
Lovely restaurant with traditional homemade Polish and Ukrainian food and beautiful decor.
Location: 165 Roncesvalles Avenue

Phone: 416-536-6228
chopinrestaurant.com
Livadia Banquet Hall
Location: 918 Dundas Street, Mississauga
Phone: 905-897-3838
livadia.ca
Kiev Restaurant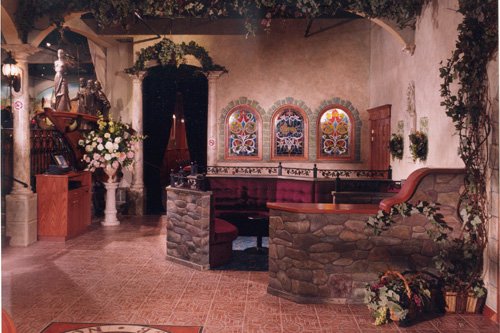 Location: 1520 Steels Avenue W, Unit 115, Vaughan
Phone: 905-669-2002
https://www.blogto.com/restaurants/kiev-restaurant-toronto/
Golden Lion Restaurant & Bar
Location: 15 Canmotor Avenue, Etobicoke
Phone: 416-252-3456
goldenlion.ca
Russian, Ukrainian Stores and Markets
Ukrainian and Russian women go shopping on the St. Lawrence, Yummy and Kensington Markets. They visit also their specialties stores:
http://www.stlawrencemarket.com/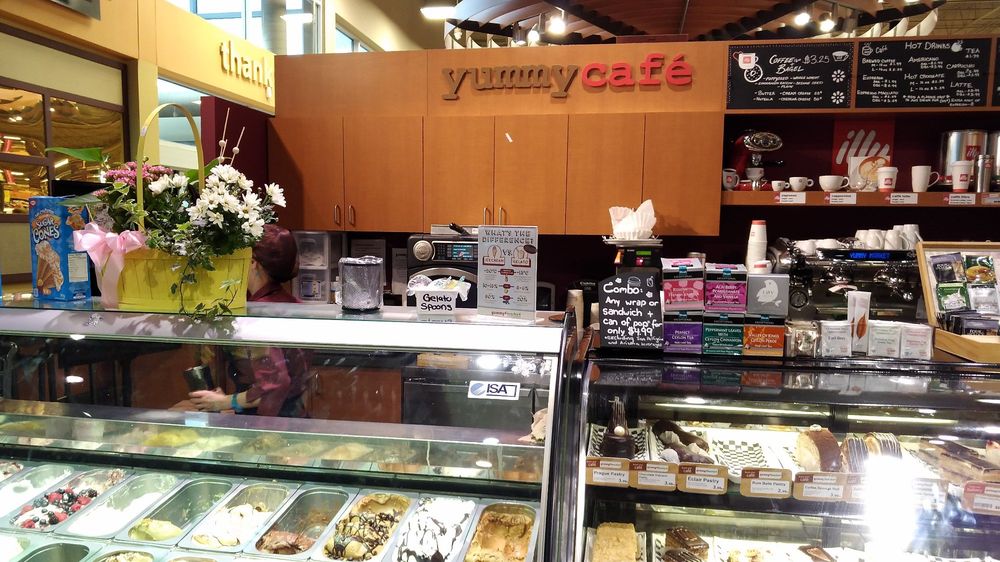 European Delight 
In this store you could find the pierogis, cabbage rolls, soups, salads, chicken and another kind of Eastern-European food.
Location: St. Lawrence Market, 93 Front St E
Phone: 416-365-9010
http://www.stlawrencemarket.com/vendors/vendor_detail/65
Ontario Fresh & Tasty
Delicatessen specializing in ready-to-eat meals and products from Ukraine, Poland, Russia and other Eastern European countries.
Location: 99 Advance Rd
Phone: 416-234-8063
contact@ontariofreshandtasty.com
http://ontariofreshandtasty.com/
https://www.facebook.com/OntarioFreshAndTasty/

Dnister Ukrainian Store 
Ukrainian specialties, home-backed dishes, meat, sweets, pierogies, traditional Ukrainian salads, etc.
Location: St. Lawrence Market, Lower Level B16, 93 Front St E
Phone: 416-368-8427
dnister.ca
Ukrainian Books, Gifts, Toys, Music and Clothing stores 
The Bukva store
Location: 99 Six Point Rd, Etobicoke
Phone: 416-236-5890
https://bukvastore.wordpress.com/
https://www.facebook.com/www.bukvastore.ca/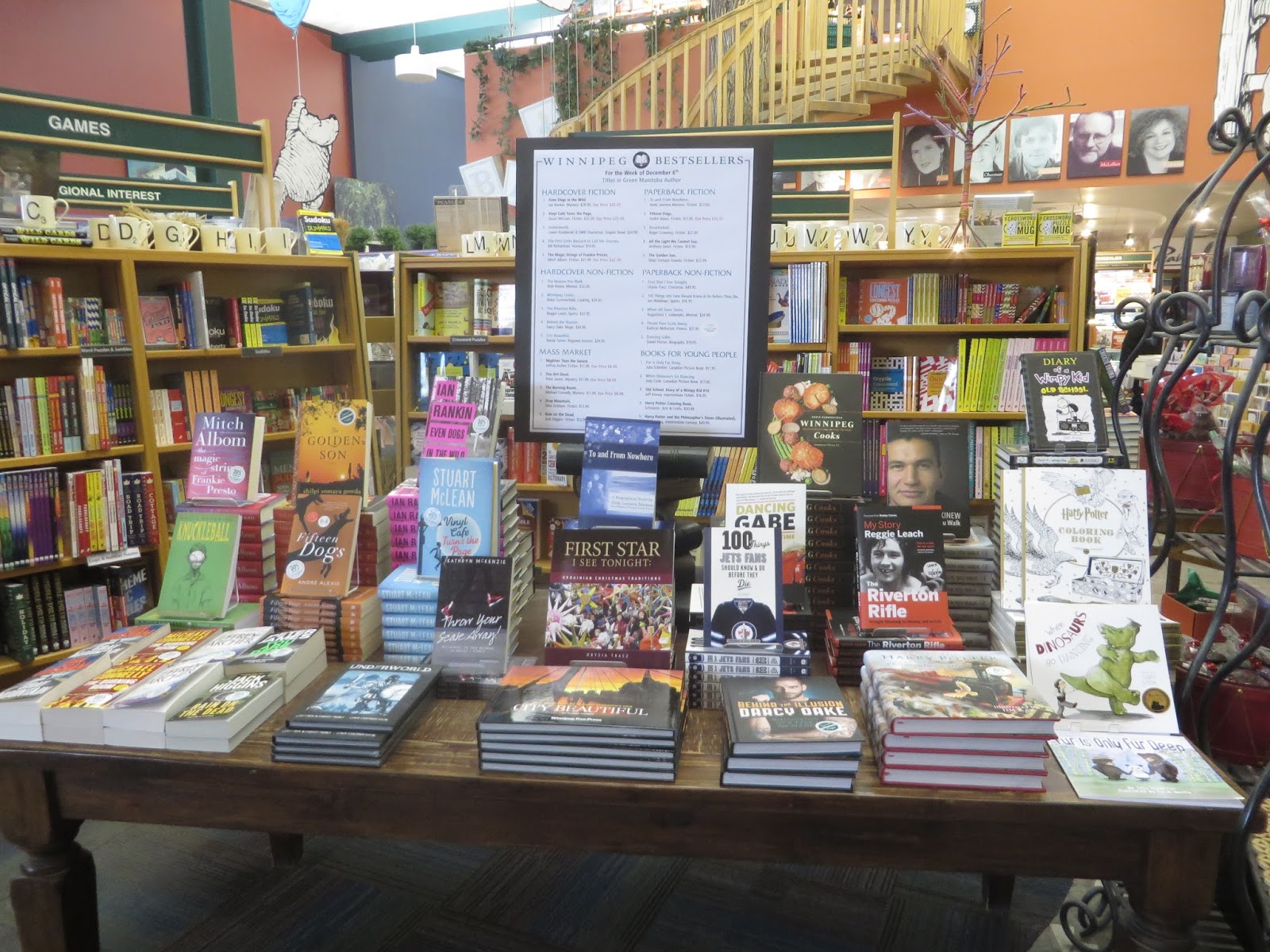 Ukrainian treasures studio
Location: 191 Vine St. in St.Catharines
https://ukrainiantreasuresstudio.com/
https://www.facebook.com/ukrainiantreasuresstudio
Koota Ooma
Location: 842 The Queensway, Etobicok
Phone: 416-76-22112
https://www.facebook.com/KOOTAOOMA/
Ptashka, Ukrainian store of modern cards and invitations
https://www.facebook.com/PtashkaArts/
Kalynka
https://www.kalynastore.com/
Ukrainian Churches and cathedrals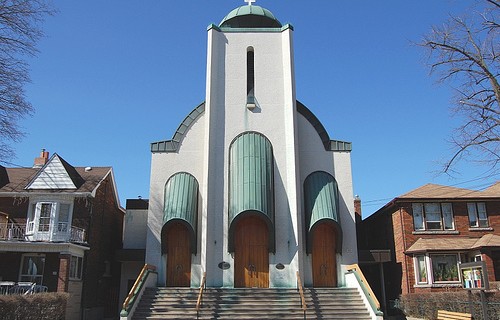 Saint Josephat's Ukrainian Catholic Cathedral
Location: 143 Franklin Ave
Phone: 416-535-9192
Ukrainian Orthodox Church of St. Demetrius
Location: 3338 Lake Shore Blvd West, Etobicoke
Phone: 416-255-7506
Ukrainian Orthodox Church of St. Andrew the Apostle
Location:  1630 Dupont Street
Phone: 416-766-7511
Holy Eucharist Ukrainian Catholic Church
Location: 515 Broadview Ave
Phone: 416-461-1387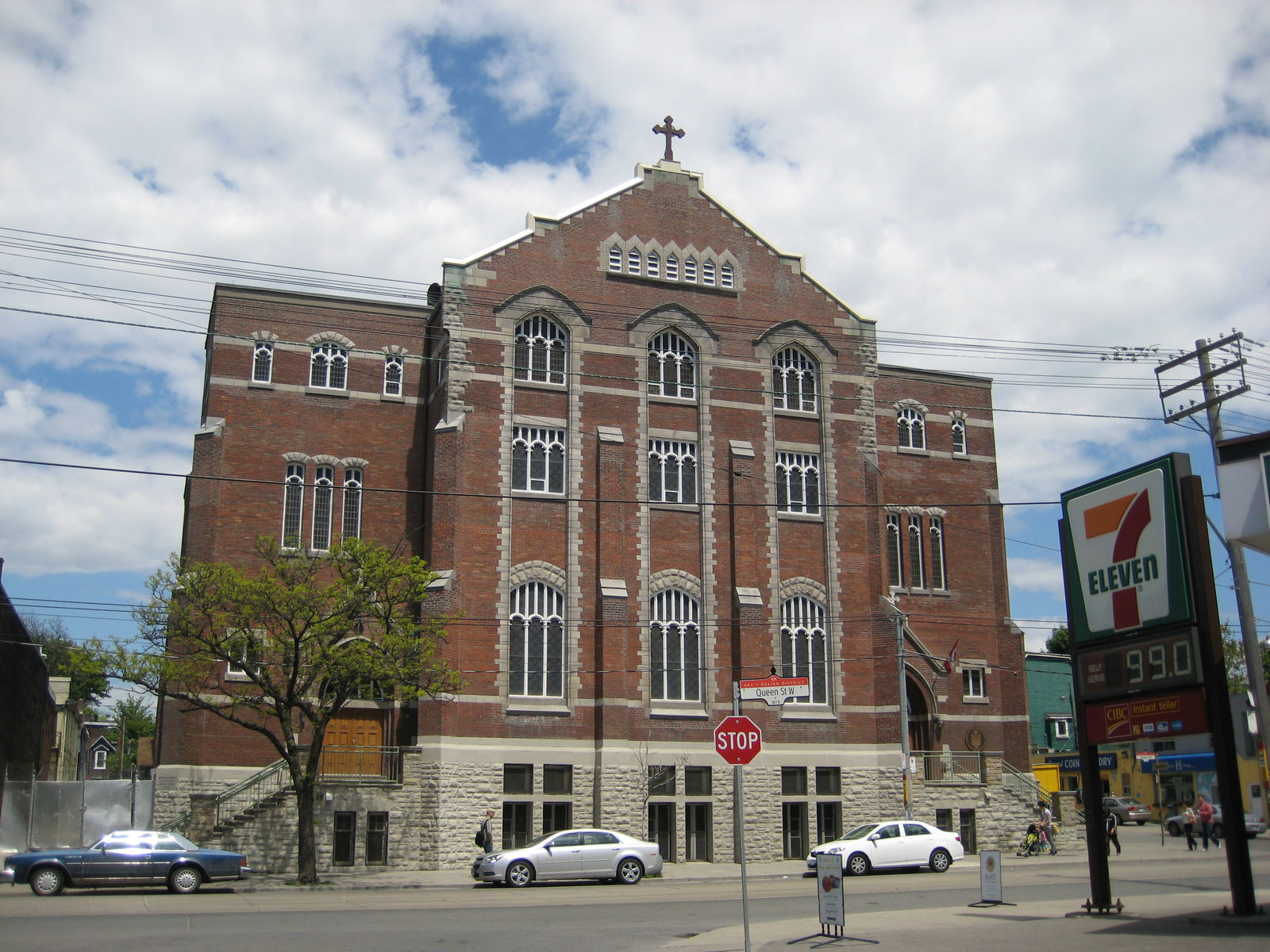 E-mail: holyeucharist@rogers.com
Saint Nicholas Ukrainian Catholic Church
Location: 4 Bellwoods Ave
Phone: 416-504-4774
https://www.facebook.com/4bellwoods/
St. Volodymyr Ukrainian Orthodox Cathedral
Location: 400 Bathurst Street
Phone: 416-603-3224
E-mail:  office@stvolodymyr.ca 
There are also several areas in Toronto where you could cross lots of Ukrainian immigrants, it's Franklin street, John's Ward street, Queen and Edwin streets, Royce Avenue, University Avenue, College Street and railway area in west of Toronto.
To sum up, you have several options to meet and date a Russian or Ukrainian girl.
First option, it's to meet the Slavic woman on the public venues, and places popular between Ukrainians, but in this huge crowd of people of course it's not for sure that this lady will be sincerely interested in you and would like to continue your acquaintance in less formal atmosphere. In the case if she accepts to give you her phone number and meet with you, be ready for several expenses for flowers and valuable gifts, luxury restaurants, interesting outings which are unavoidable if you really wish to impress an Ukrainian girl living in Canada. Actually, these girls who emigrated from their country have already lost their family values and became more material, independent, emancipated, most of them are in search of a wealthy man and dream to have a luxuriant life. So obviously you risk to stay with nothing. After few months of unforgettable dates and romantic trips, she could break up with you just meeting another, more interesting man.
The second option, it's to make a profile on Facebook and another social networks or try the online dating. But even if you turn to the canada marriage agency, it doesn't give you an expected, quick result because on the free dating site in Canada you will always have a huge concurrence, and for one Ukrainian woman will be around 8-9 men, so it rather she who will make the choice, not you!
So we have a good decision for you, look at the Russian and Ukrainian dating sites, find a serious agency, select several ladies, then go in their country and meet with them in the real. For example, you can choose an agency UkReine.com which has a very good reputation, compare its reasonable prices with another dating and marriage agencies and order an individualized package which gives you a possibility not only to find your future wife, but also enjoy your staying in Ukraine and pleasantly spend your time discovering new country.
More information about different types of packages you could easily reach here:
https://ukreine.com/en/date-me-packet
Hope this post will be useful for you and could really help to find your second half.